Bigloose started to work on video as a vj for the band Jimini almost by accident in 1998. Before that, loving music, he started out by doing technical support for concerts and musical bands.
When he started in 1998, he was using two VCR's and an audio switch-box as a video mixer, through the years, he kept experimenting with new technologies and with new styles and using the latest techology to improve the quality while keeping an underground style and some of the old analogic technics he has been using since he started.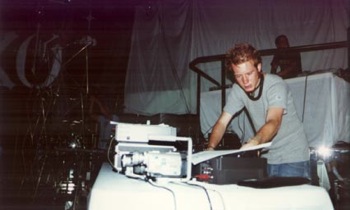 BigLoose in Boise-Idaho (us) during the Jimini swell tour (2000)
BigLoose has been creating and performing his live videos in many different occasions. From rock concert to trance DJ sets, from Fashion shows to art events,  VJs festivals to theme club nights.
His style doesn't stop to one style of music or event but  it is much more link to the desire to perform his art and communicate his love for live media and music.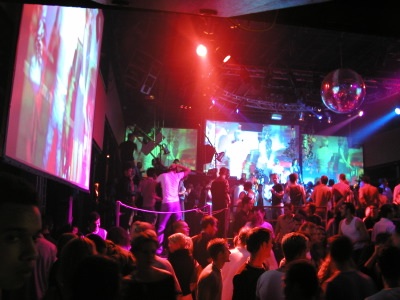 Defected House night at Mad Lausanne (2002)
Through the years, BigLoose started mixing with a large VHS tapes suitcase and his VCR's and quickly evolved to a fairly complicated setup using several computers using traditional and customized softwares, DVD players, live video cameras and any possible ways to create, mix or deconstruct/reconstruct visuals.
His style was greatly appreciated for themed events like Urban Circus or artistic gathering. In themed event BigLoose was able to create a live visual mix that would totally blend in the huge decorations and environments built by the Urban Circus decoration team.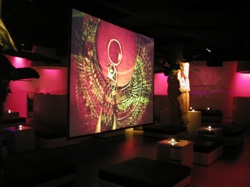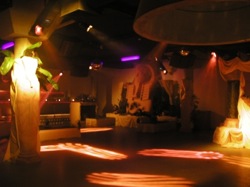 Urban Circus Egytpt theme night @ cult club Lausanne (2003)
BigLoose was part of the band Jimini from 1998 to 2001 when the band decide to stop and from 2003 with the trip-hop/pop band Gardrecht Garden.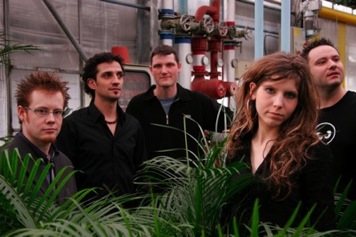 Gardrecht Garden a swiss audio visual live band featuring BigLoose (2007)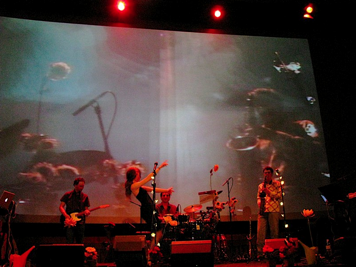 Cd Release Concert of Gardrecht Garden's 2nd album empty street (2008)
Since 2007, BigLoose is also leading the video department of C3 Church in Lausanne where he is pushing the limits of communicating The Church's message through video 1st in the beautiful Atlantic cinema and now in Palais de Beaulieu.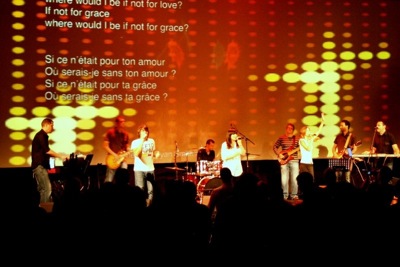 C3 Church Lausanne (2010 Atlantic cinema)